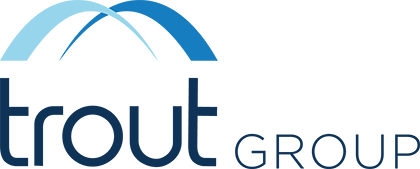 Our Company
Global Footprint, Single Focus

The Trout Group has helped hundreds of public and private companies of all sizes and stages of development achieve their investor relations goals. From our headquarters in New York and offices in Boston, San Francisco, London, Shanghai and Sydney, Trout's professionals currently serve more than 70 clients from around the world. We provide our clients in the life sciences and energy technology sectors with expert counsel and access to the institutional investment community.
Active, Senior-Level Support

Our highly qualified team offers a global, multidisciplinary approach to investor relations and strategic planning. Our senior-level support is an essential component of our team structure, and we are available to clients on a 24/7 basis. We collaborate with our clients to deliver tailored solutions designed to yield strong investor relationships. Our industry-specific experience and expertise enable us to look beyond standard solutions to increase our clients' access, appeal, and visibility within the investor community.
Institutional Access

Our ability to navigate the complex channels of the global investment community increases the likelihood of finding those most receptive to our clients' stories. Our suite of services centers on an active investor relations program, combined with access to the investment community including:
Institutional investors well matched to our clients' industry segment, size and stage of development
Sell-side analysts who cover companies in our clients' product areas or market cap range
Investment bankers who can work with our clients towards varyious financial goals
Select high-volume brokers who trade in these sectors and can potentially add volume and stability to a stock